General Information
Got it nov.'87 and was in storage for 17 years , put on the road aug.'08 bought the car from MUSKOKA Classic cars up north near Gravenhearst Ont. perchased for $2000. and bought another one '57 BelAir 2dr ht for $500. which was siting ontop of a pole 20 feet up in the air.
Had the BELAIR on the road in spring '89 and found pic '98, the car is now were the DELRAY sat for so long.
I want to thank my wife for making one of my dreams to come true,my son Matt for all the help with heavy aspects of the build,father in-law Tony and Ronnie with the drive-line and hanging front end,brother in-law Kirt for all the sand blasting of small parts and then some,and who ever else that came over and i put to work. And friends Danny , Joe , Roy , Andrew , Ryan .
cousin Ronnie and the out-law pa Tony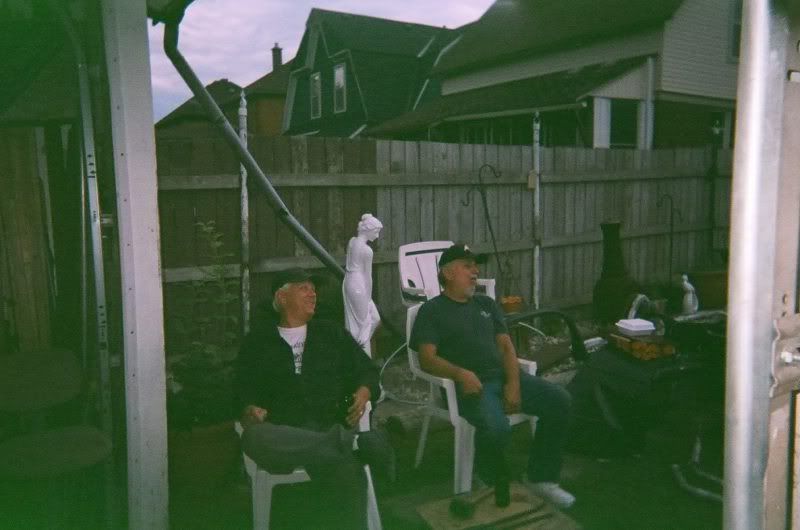 Gallery