Hi Chevy fans!,
This is my favorite project now. It's going to be a highly detailed Chevy '57 Bel Air Convertible, as junk car.
I will make a small diorama to exhibit it including a junk gas pump model and other fine stuff!
As I said, it's supposed to be a high detailed model. Therefore I invite everyone owning some junk Chevy pictures to post them here as inspiration for typical rust & damage details on a Chevy. As the bodies of all tri-Chevy are very similar you can post junk pictures of any of them.
For every part I build I search on the internet. I've been visiting the forum for a while, not being a member yet and I thought: "it's nor fair to look information from you guys and not sharing this project with you"
So, I hope you all will enjoy this model project as much as I do. Tips, ideas and of course critic, always welcome!
Here some things I've been doing until now:
The body: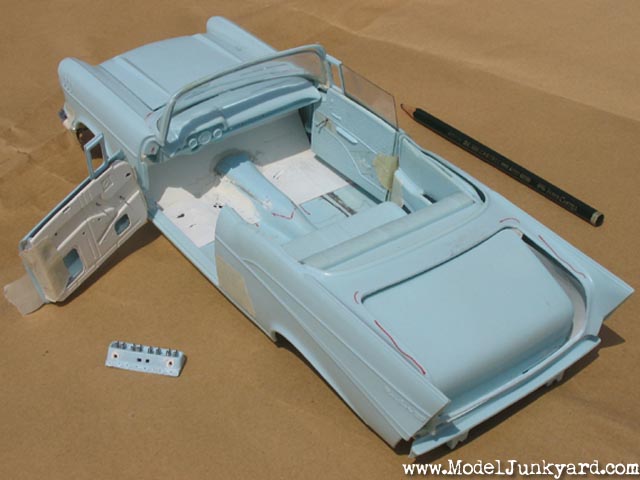 And the engine: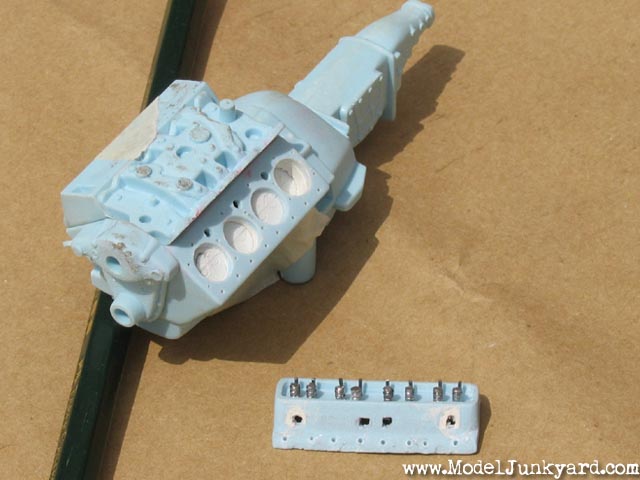 As an example of my work, here you see a 1/24 scale model of a '50 Chevy pick up photo mounted on a landscape picture from my last holidays: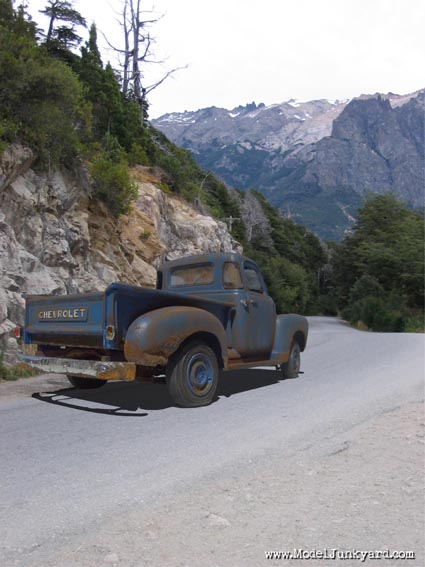 Here, the same pick-up with other junk model cars: