Discussion Starter
·
#1
·
A week or so back I posted the need for more positive camber on pass side. Didnt notice this when I was aligning car, but here is the preoblem. I kne car was hit once upon a time on right side. There was welding, but not good.
Here is where im at now...
Damage is the front/forward set of bolts...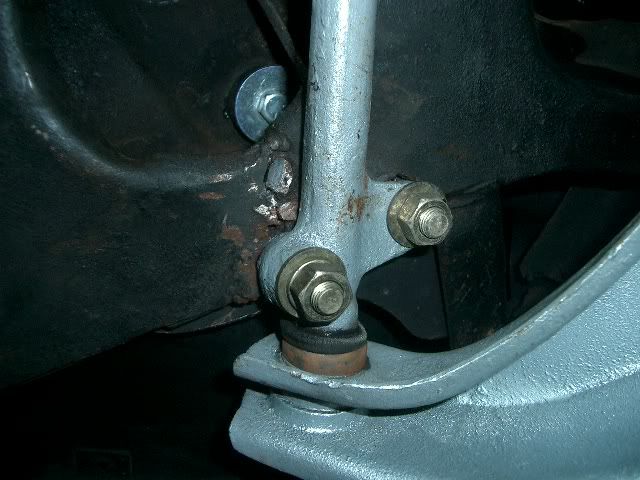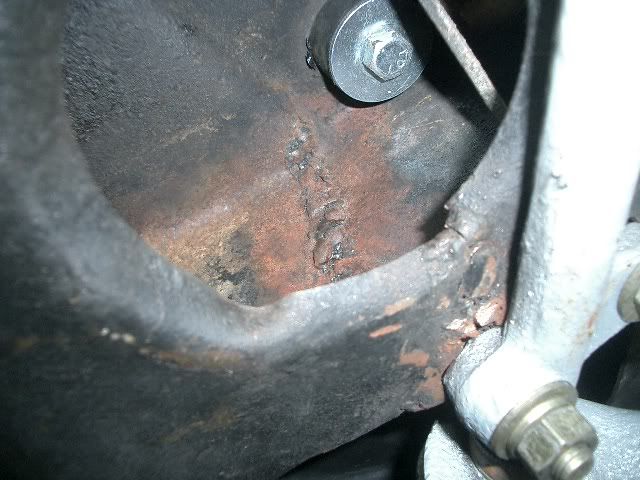 Now when I did engine, it wasn't this bad, which is why I had these made by "prostreet", an idea from Terri, for added support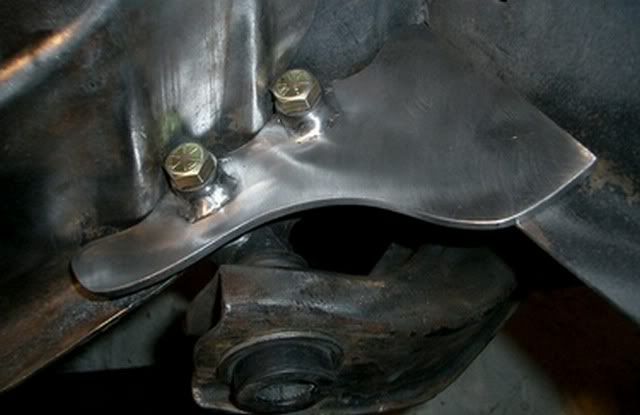 Now, this is obviously a reason I have negative caster, it is cracked thru. Do I have this repaired? What kind of repair? Yes of course I want a new Jim meyer or Morrison chassis, but money is spare. I would even love to be on Chevynuts list, but that is too much for me now as well (by the way, your frames are looking sweet there guy). I know I could find a frame cheap, but dont want to go thru all that unless I can do a real quality update. An ideas here would be great. I'm actually embarrased to print these pics. I feel like I knew this would occur, and it did. Further...
I noticed up inside spring pocket that I dont think I even had this spring seated correctly, yes? no? And if wrong, would this also seat that side lower. It almost looks like the way spring is seated it would sit higher. Pic is outer fender to right side.
Thanks as always friends at Trifive...