Discussion Starter
·
#1
·
That's how long ago it was that I dragged my Bel Air home. 7 years.
In that time, I've rebuilt the front end, replaced the entire brake system, put two motors in it, switched it to an automatic, replaced the rear axle, and replaced the center section shortly after that, replaced a floor pan, and put the wiring harness back in, and a bunch of other little things.
However, the poor thing always needed rear springs, but every time I got around to it, something else came up to take my money. An unexpected bill, an unexpected girlfriend, etc.
So, I got a great deal on a pair of 4-leaf springs from McVeigh's on eBay. To demonstrate how badly my old springs were sagging, take a look at this picture comparing the old and new springs.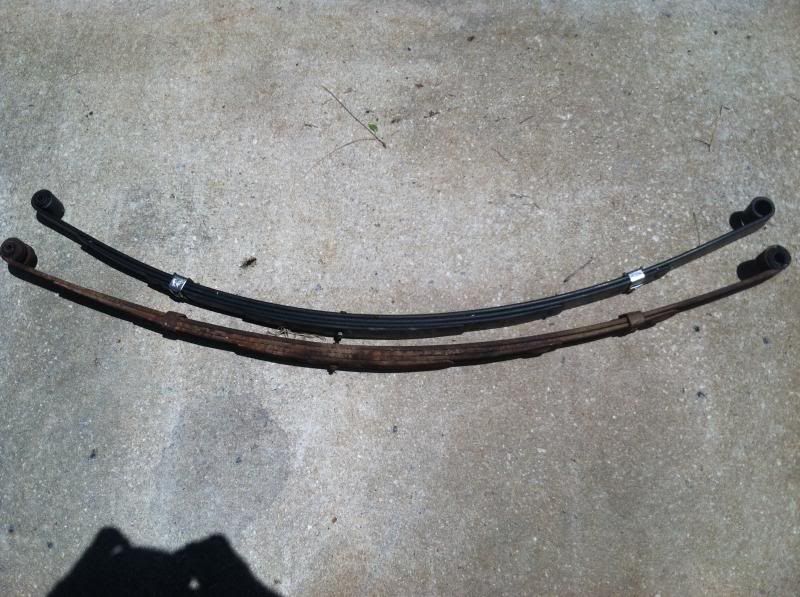 For the most part, replacing them was pretty straightforward. Surprisingly, all the hardware came loose without too much of a struggle. I was expecting an entire 3 day weekend of banging it with a hammer, cursing, scraped knuckles, spilled beer and fire from a torch.
Of course, I did get the same surprise everyone who does this gets - the stinkin filler neck-in-the-way issue. And the spare tire well isn't exactly in a convenient spot either....
But, got her all done in about 3 hours, and here is how she sits now. Little high in the rear, but I've been told it will settle down. For the record, I waited until the full weight of the car was on the springs, and even bounced it a few times, before tightening up all bushing bolts.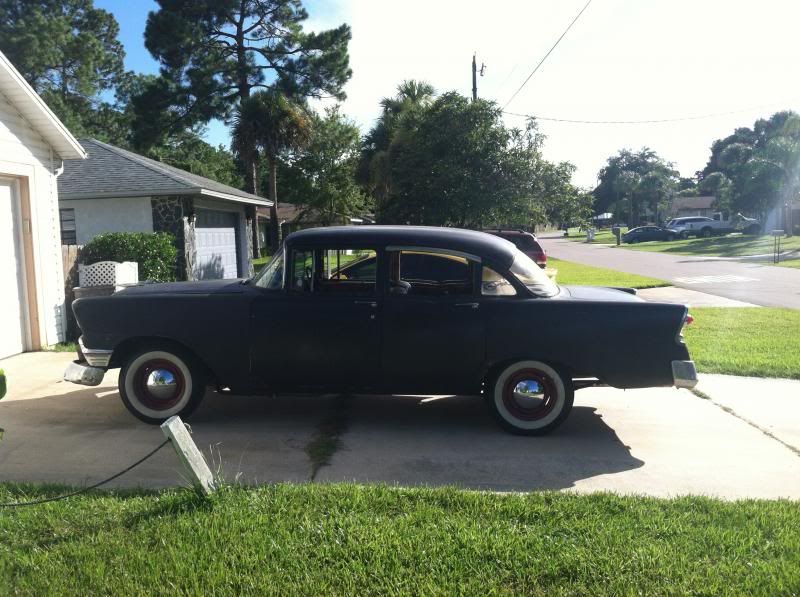 It cured a LOT of creaks and rattles, and for the most part she rides a lot better, however the rear springs did amplify the problems I am having with the front end. My next task - I've got to track down a competent place with a frame machine and have that sagging front crossmember shoved back where it belongs, so my alignment guy has something to work with!