1956 chevy 2 door post for sale.
I decided to sell my 2 year project.. It's very close to being completed, I just lost interest and money to finish it. All it needs is carpet, paint and a tune. Let me know if you have any questions, car is located in utah and I have a clean title in hand.
$45,000 firm. I have more than 45k in the drivetrain alone. I might be willing to sell the blower or engine separate but I'd rather not part out the car.
all of the following parts were purchased new by me, No used parts were used in this build so everything below is new within the last 2 years. I am in this car way too much money, My loss is your gain.
ENGINE:
Merlin III Iron Block -- 540 CID ( 4.5x4.25x6.385 )
Mahle Dished & Coated Blower Pistons
Forged 4340HP Crank & H beam Rods
ARP L-19 Rod Bolts / ARP 2000 Head Studs
Merlin III Aluminum Heads Rectangular Port
2.3 / 1.88 Manley Swirl Polished Valves
Comp Cams Solid Roller Blower Camshaft ( CCA-11-694-8 )
Comp Cams Solid Roller Lifters
Harland Sharp HD 1.7" Full Roller Rockers
Harland Sharp Stud Girdle for Merlin Heads
Merlin Tall Valve Covers Needed To Clear Valvetrain
Cometic MLS Head Gaskets
2" Long Tube Headers
3" dual exhaust W/ H pipe Flowmaster Super 40s out back
Becool Crossflow Direct Fit Radiator & Dual Becool 2500cfm pusher Fans
Edelbrock Mechanical Water Pump High Flow
EMP Stewart Thermostat
Cloyes Timing Cover
Built and assembled by local machine shop of 40+ years. Engine was fully balanced and with these parts the motor should be good for up to 2000 horse.
Supercharger:
Polished Supercharger USA 8-71 Stage 3 Blower Kit
Anadonized, Teflon Coated & Helix Rotors
Custom Made CNC Fuel Plate & Rails ( rails bolt to plate for safety, no cheesy injector clips or threaded injectors like other brands )
Custom Bird Catcher Hat. one port blocked for street use, can easily be taken out if necessary.
TPS Mounted on bird catcher for EFI system
1200CC Injectors
Pulleys are for either -13% underdrive or +13% overdrive which will usually produce anywhere from 4 psi to 20 psi depending on elevation. I wanted this for a street car on 91 octane so I kept the boost low.
2 vee crank pulley which is stacked so you can remove one if only running an alternator
Comes with 2 blower belts
Good Vibes Racing Throttle & Return Linkage Kit
Transmission:
Jakes 4l80E Stage 4 Transmission built for 1200+ horse.
.82 Ratio overdrive w/ lockup
3200 rpm Billet lockup converter
Billet input/output shafts
Trans Brake
B&M Bar & Plate Trans Cooler
TCI Gold SFI flex plate W/ ARP Bolts
Automatic Valve body W/ manual shift electronics ( can be ran full manual shift or automatic shift with trans controller, I have it full manual right now )
Lokar Braided Firewall Mount Dipstick
Go to
www.jakesperformance.com
to read about this transmission. By far the highest quality 4l80 money can buy.
Rear End:
Shortened 9"
35 spline moser axles
3.50 motive gears
wave trac center ( lifetime warr, no questions asked ) best center you can buy..
1350 U joints w/ forged yokes
Suspension, Brakes, Steering, Exterior:
QA1 Adjustable coil overs up front w/ 12 way shock adjustability
CCI tubular upper/lower control arms
Front 1.0" Sway Bar
Wilwood 4 piston disc brakes on all 4 corners.
Hydroboost Power Assist Brakes
Rack & Pinion Power Steering
All new brake lines
wilwood rear prortioning valve
Drive shaft loop
linelock
new master cylinder
new rear leaf springs
caltrax rear bars
leaf spring relation kit inside rails for tire clearance
mini tubbed
325x60x15 rear tire on 15x10 rally
new body mount bushings
Brand new front & rear bumpers triple plated chrome ( not installed yet )
new weatherstripping ( Not installed yet )
Lots of new exterior chrome pieces ( not installed yet )
New front/rear window weatherstripping ( not installed yet, I removed glass to install cage and paint car.. Glass is still out of the front/rear but I have it and it's in great condition and can have it installed if you would like, the new weatherstripping is not reusable is all so if you have me install the glass you will need to purchase new weatherstripping if you decide to paint it )
I also have the belt line chrome trim and the interior rear window trim.
I also have a box of misc chrome and weatherstripping that cost me over 2 grand from mutton hollow chevrolet that I have yet to install. I was going to wait until I painted the car.
Interior & Electronics:
12pt roll cage w/ removeable door bars ( do not have door bars )
New 6 way power front seats & recovered original rear seat
New headliner & door panels.
Needs new carpet. Had to remove carpet to install front bucket seats. I will make sure to install brand new carpet before car leaves.
B&M Quicksilver shifter W/ T button for trans brake.
Dakota Digital VHX Gauge Cluster. Still need to set up speedo and fuel sender but all other gauges work. Since I haven't drove the car I haven't set speedo yet.
Ididit tilt column & Steering wheel. I am 6'3 and I fit in the seat comfortably even with the cage.
Aftermarket fuse box
AEM Wideband and boost gauge in dash
AEM EPM Optical sensor for crank/cam signal ( replaces distributor, best $400 you can spend )
8- GM Coils installed in engine bay
Megasquirt 3-X Engine Management System (ms3efi.com)
120 Amp Alternator
Kill switch in rear
Circuit Breakers throughout car to prevent electrical fires
Fuel System:
Sumped Stock Replacement Tank ( still use tail light to fill gas )
12AN feed to pump
Magnafuel 750 Fuel Pump constant duty for street use ( up to 2000 horse )
-10 feed from pump to filter
-10 feed from filter to injector plate
-10 feed from injector plate to Boost Reference regulator
-8 return to tank.
All braided AN hose
Final Words:
The car is very solid overall. There is only one bubble spot about 2" in size on the car and that's at the lower driver front fender and the frame is VERY solid. I have had a few paint/body guys inspect my car and they were very impressed with how straight this car is for it's age. One of the body guys used a tool that measures the metal consistency in the body to see if there is any bondo or filler in the metal and he told me he hasn't came across a car this old & solid in a very long time. If it were me I would pull the motor and have the firewall cleaned up and a few little firewall holes patched when the car is painted but it's totally up to you. The reason I say this is I'm sure you know how it goes, a car this old has tons of little holes drilled in the firewall for wires to go through so if it were me I would want the firewall all smoothed and painted the same time as the car so it's show ready & worthy but it's not necessary by any means..
I will include any spare parts I have for the car and the car will start up right now and idle without a problem but it still needs to be dyno tuned before you can street drive it. Under part throttle cruising it spits and sputters because I haven't been able to dial in the part throttle part of the tune properly ( this is the hardest part of a tune to dial in ). I am not a pro tuner by any means so if you have access to a tuning shop that specializes in tuning aftermarket ECUs they should be able to dial it in for you. There is a base tune on the car that will let it start and idle but I have yet to drive it. The computer controls everything, timing, fuel, cold start, you name it.. Megasquirt 3 is an amazing system and will do anything you want it to do with a nice graphical windows interface via USB. The motor is fresh and has 60-70 psi of oil pressure when running, the motor, trans and rear end/suspension is ready to handle anything you can throw at them as I didn't cut corners anywhere and used only the best parts available.
I have tons of pics and vids of this car and I am willing to take new pics and vids of anything you would like so please feel free to ask any questions if you have them. I didn't build this car to sell it, I originally built it for myself and I just ran out of patience and money after 2 years.. All I have done since I purchased this car is throw tens of thousands of dollars at it and now I don't have any left and it's still not where I want it so something needs to give. I have no doubt this will be a sweet setup with some paint work and a full dyno tune.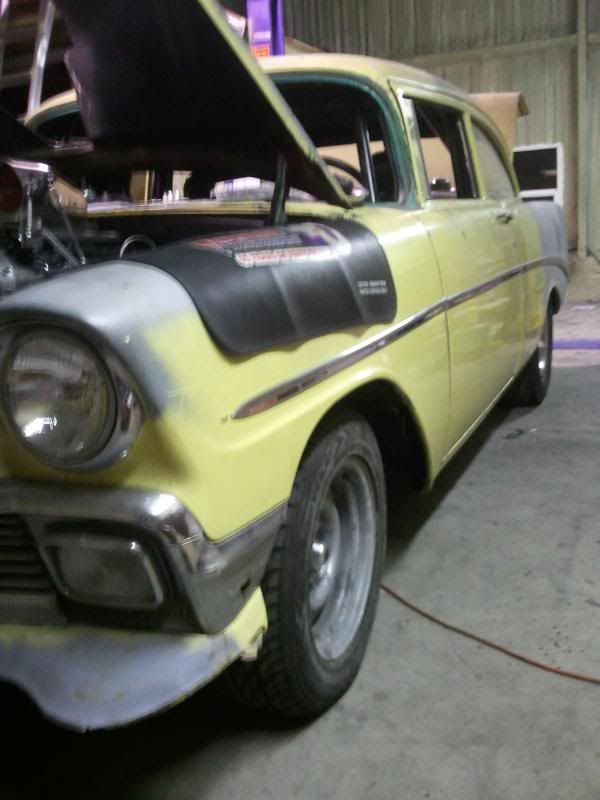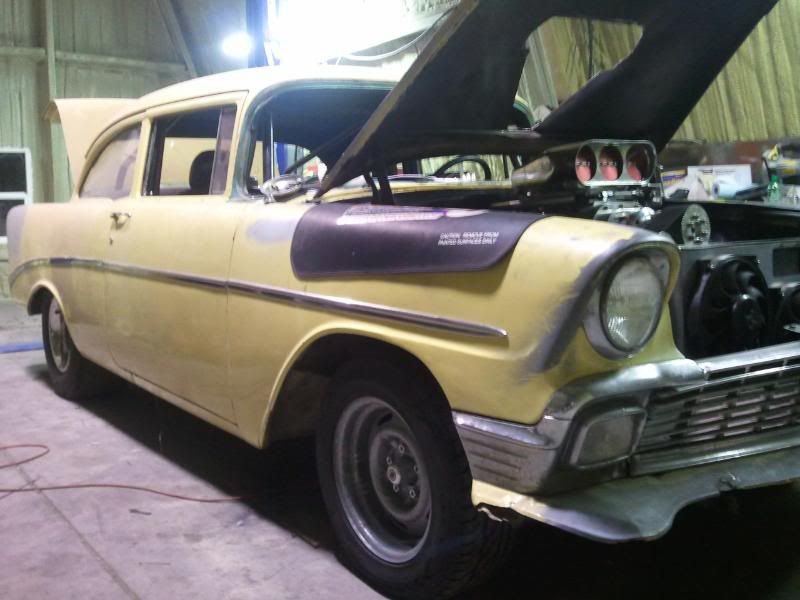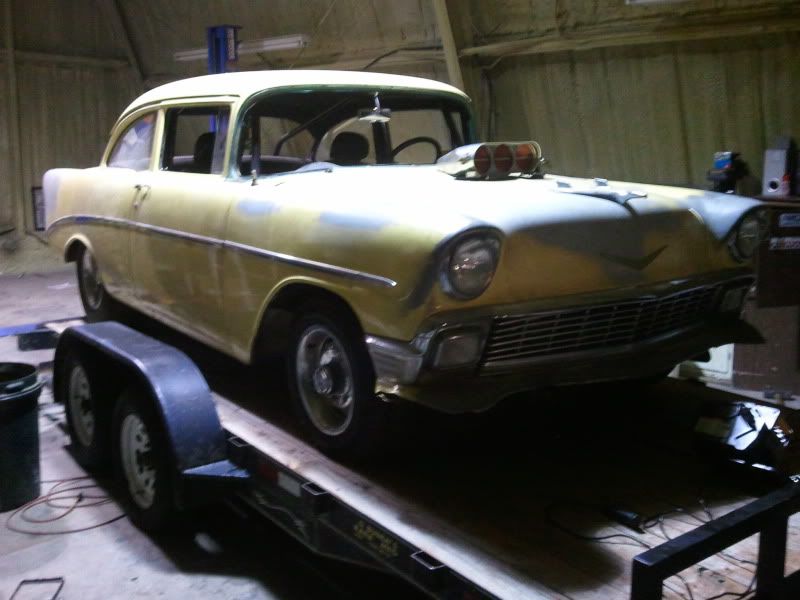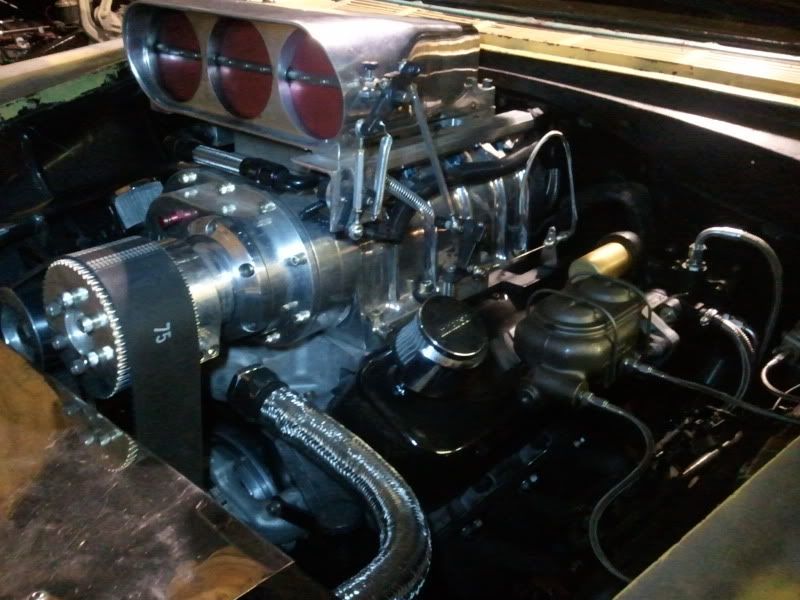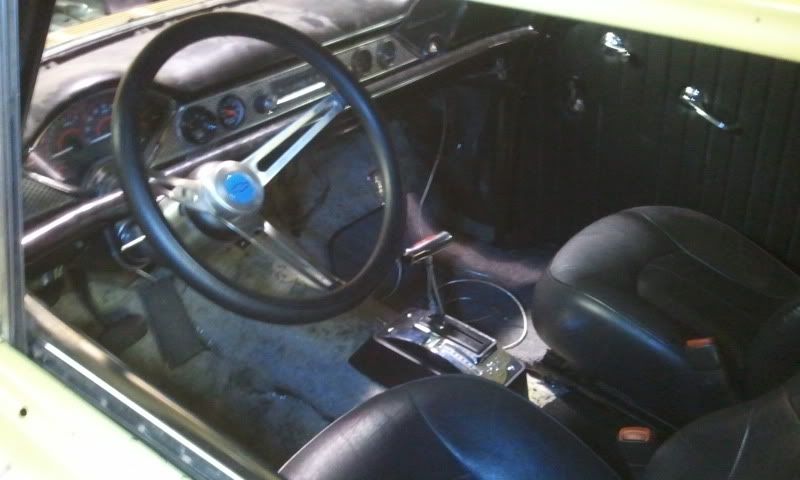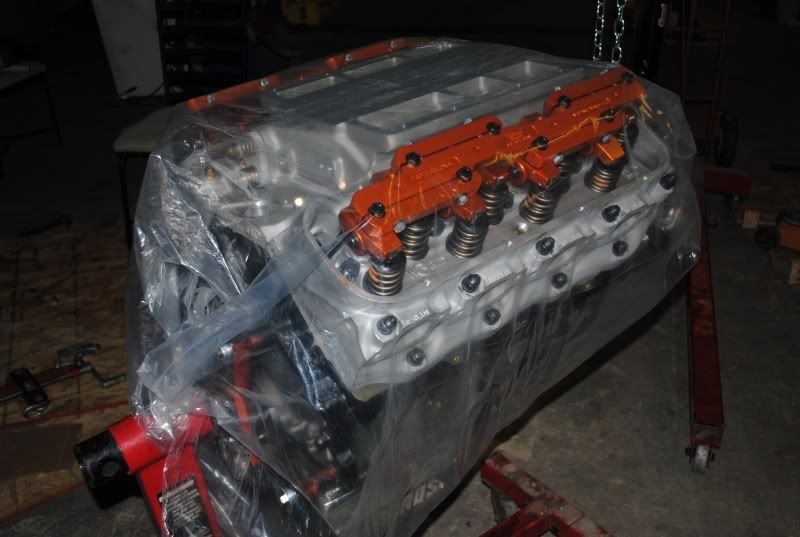 here is a video of the car idling.. video was shot last weekend.