Seeing as my Welcome post has been closed and I cant respond to the very open and warm Welcome from all here at TriFive.com I will do so here.
Thanks for the welcome, and thank you for the condolences about the passing of my Father John Schermerhorn. Some of you out there will have met my Dad and Mom(Mary) as the did quite a few Classic Chevy shows through the 90's and into the 2000's.
Also there has been a few requests for pics of this car. So here we go. These were taken a few days ago, just before Mom left for the show down in Nashua, NH which started yesterday through this weekend.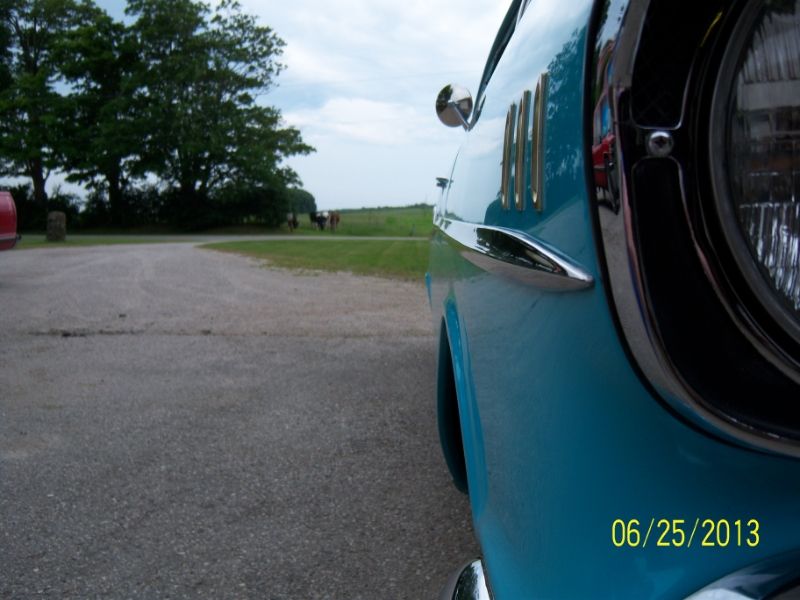 Engine, non stock battery(tartop noty installed) and aux. cooling fan that comes out for judging.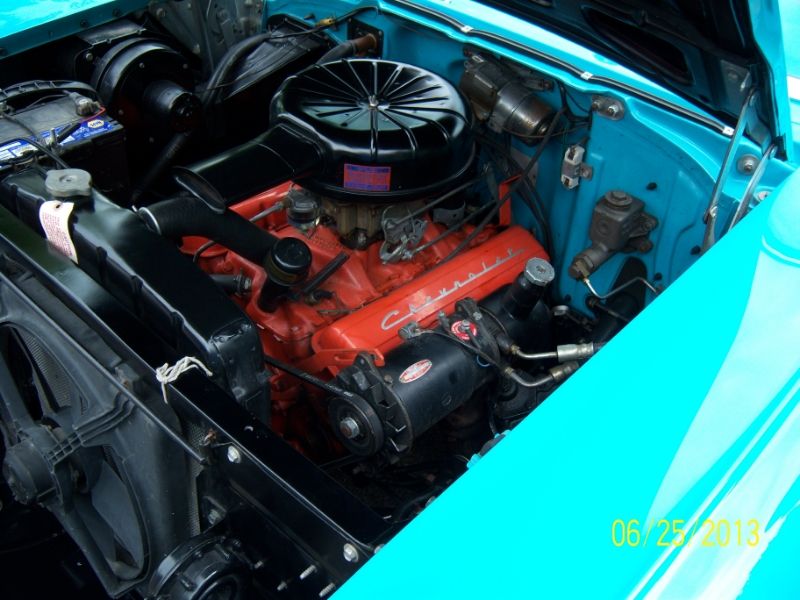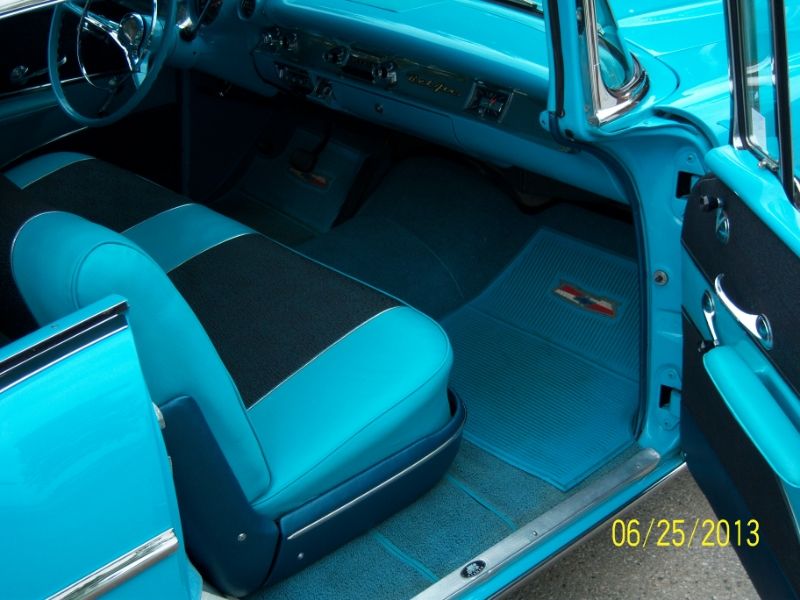 Lawnchairs in the back seat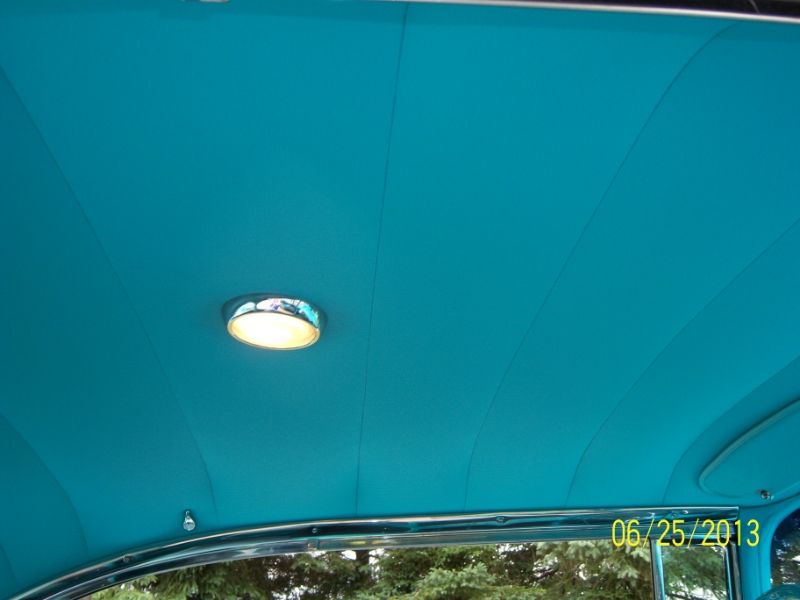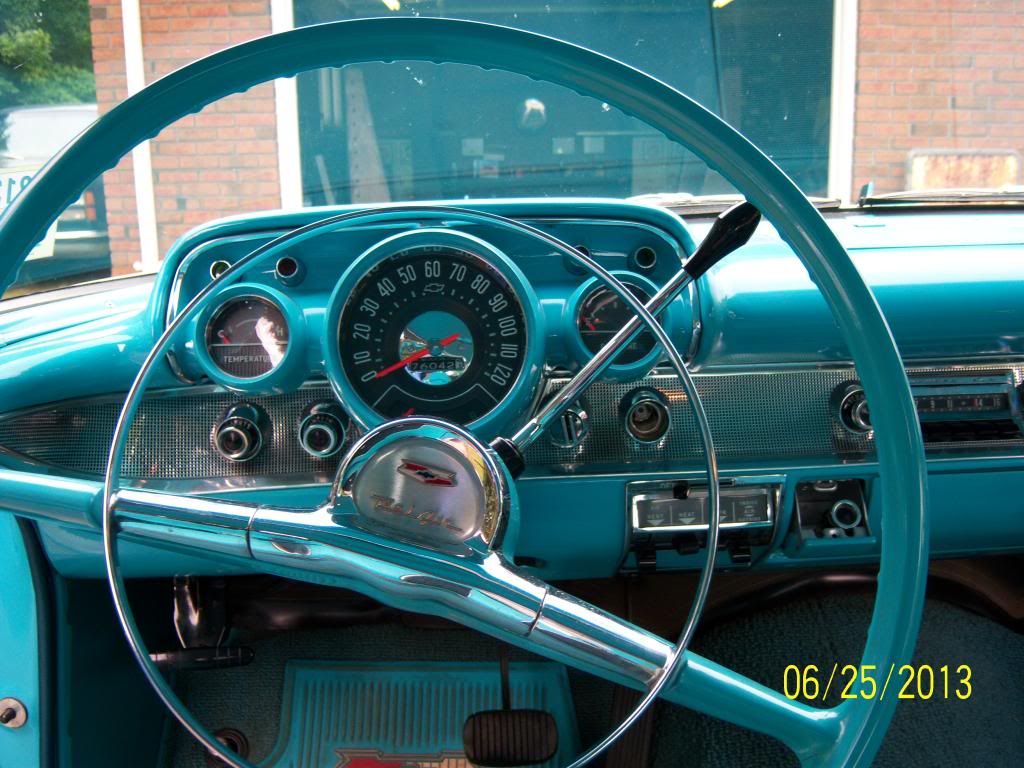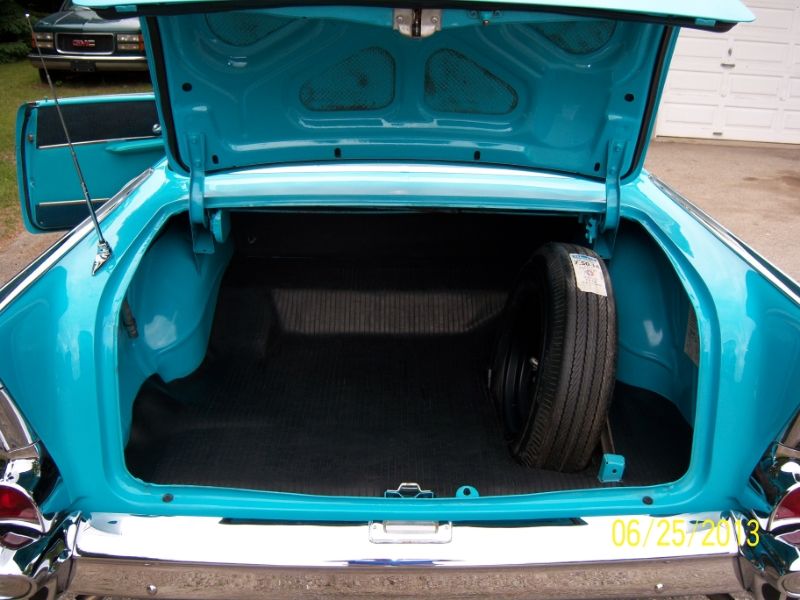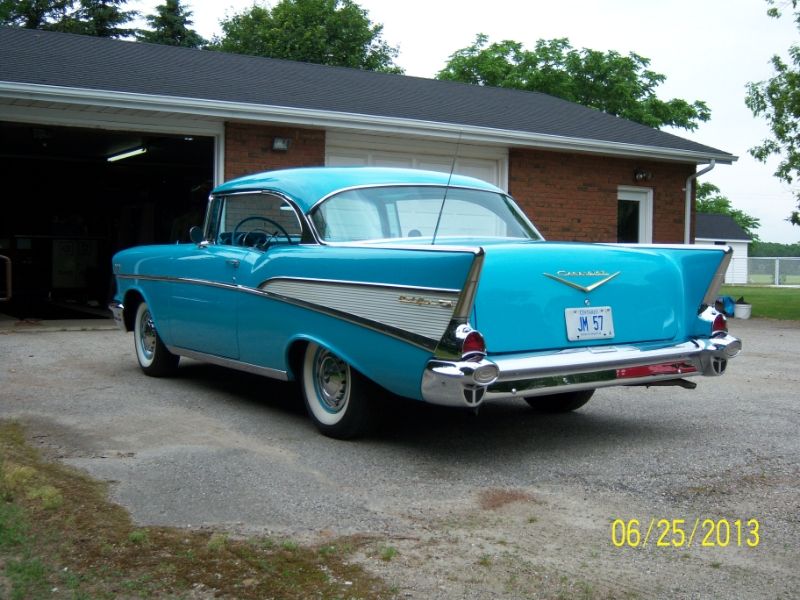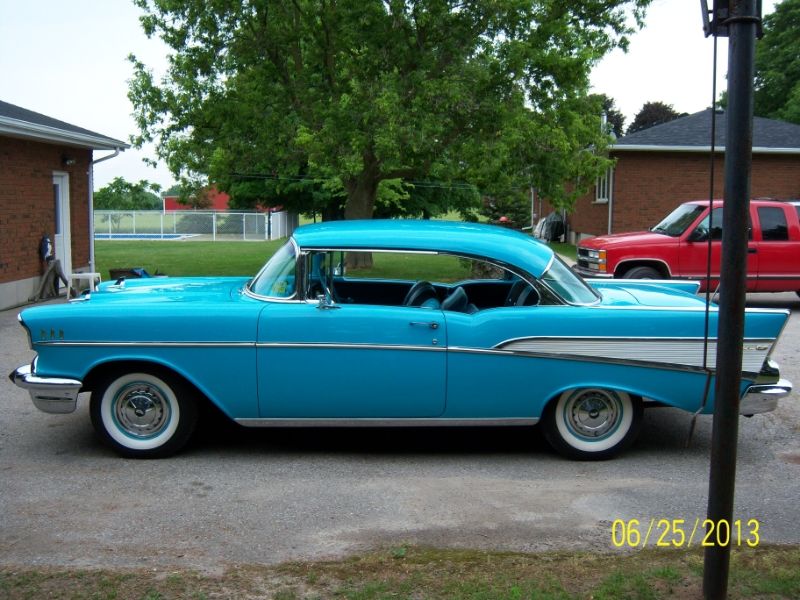 Numbers off of the seamless frame
Trike that Dad built, last tagged for 1974, Volkwagen 140cc transaxle, Harley "66" front end Directly under the the fuel tank there is a 75lb piece of lead welded in the frame to keep from popping wheelies all the time. There are "wheelie bars" that are located under the trailer hitch at the back. They scrub on the pavement and spark.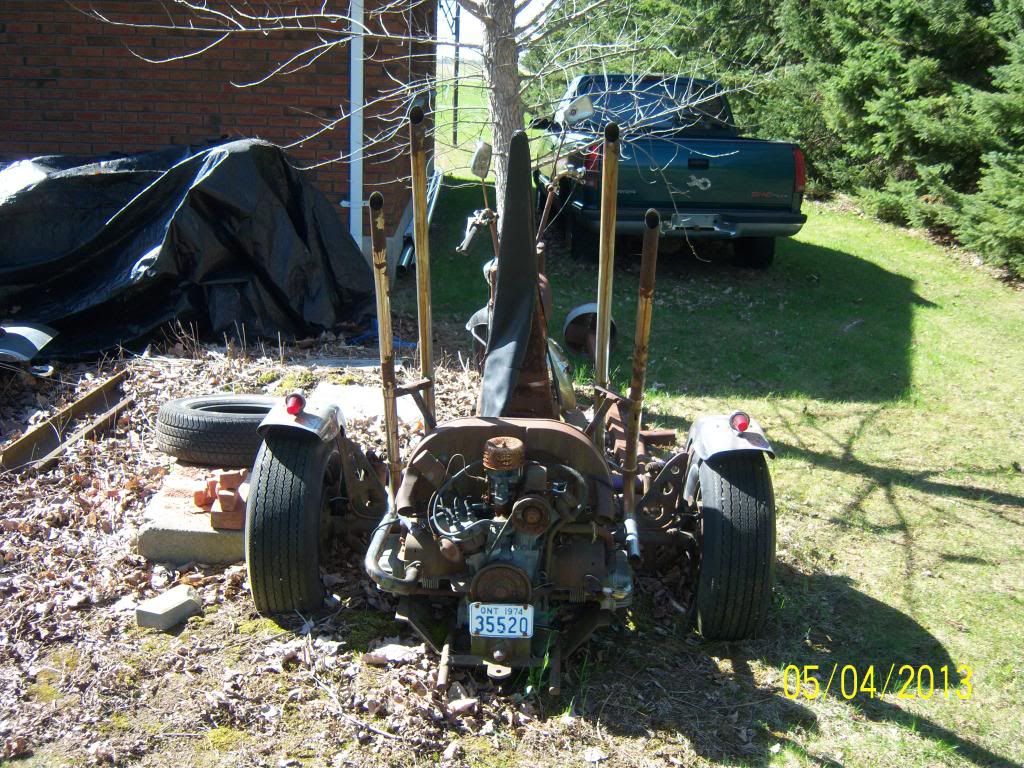 Pic of Dad's 5 person bike that he rode in the late 60's local parades. After getting it back after storing it at a the place where he started working when he was 15 years old, we rode it in the 2010 May 24 parade, but we blew the Anglia 3 speed trans 5 minutes in. We got a Chevette 5 speed and completed the July 1st Canada Day parade in 2010. Same bike, was ridden in the same parade 40 years earlier, but Dad was the only rider still alive in 2010, the other 4 riders had passed. Dad was pedaling with his prosthetic leg. I was steering, Mom, Dad and 2 neighbours were pedaling and 1 of them was shifting, sitting in the rear seat.
I have ridden this solo, its very tough to do.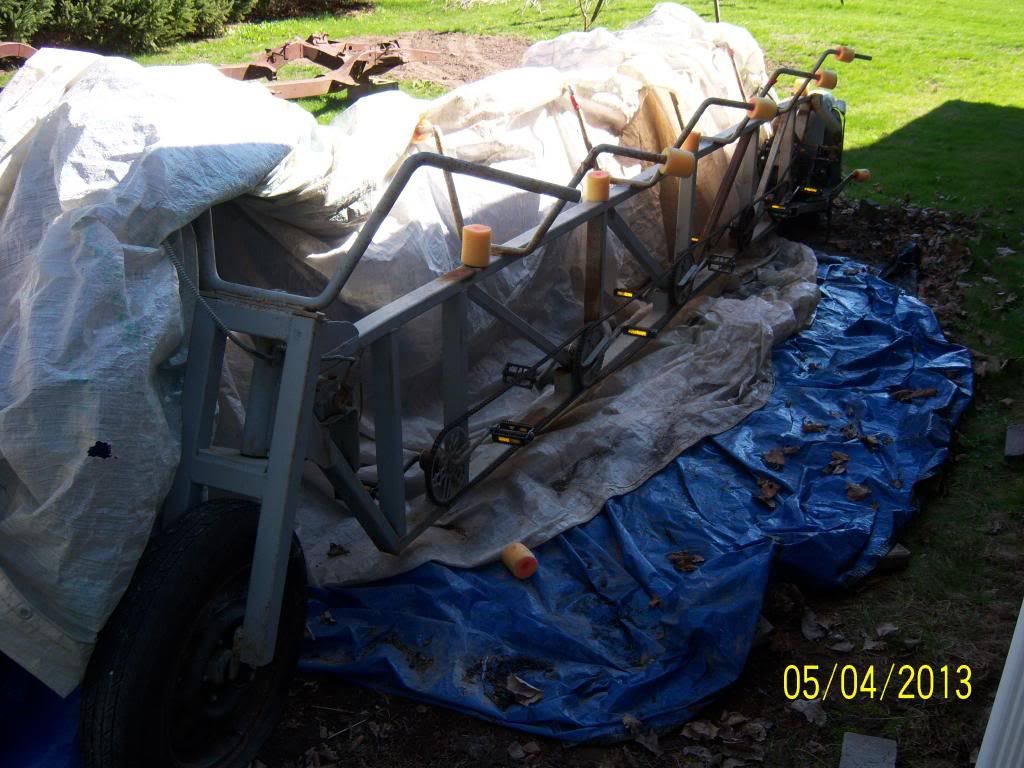 Thanks again for the welcome!!!!!!!!!!!
peace
Hog