I know he has been praised here before, but I personally wanted to give a shout out to Joe Lutz and HotRod Dynamics. I have a '69 Camaro that was a nice driver, but I wanted to take the engine compartment to a different level. I started on the work a few years ago myself - replaced the intake with an Edelbrock Endurashine unit, replaced the valve covers, timing chain cover, etc. After a while, I realized that no matter what I did to the engine, the engine compartment itself was still a mess. As I told Joe, I felt like the dress up of the engine was "putting lipstick on a pig." The car sat for about two years since I didn't have the time to pull the engine and remove the front clip in order to do things right.
Fast forward to late May. I had already contacted Joe about doing a full build of another '69 Camaro that I own. I told him that I wanted to really clean up this Camaro. After exchanging a few emails on ideas, I put the car in a trailer and brought it down to him.
He finished the car yesterday, and I picked it up last night. I have to say, his team completely exceeded my expectations. Joe is extremely thorough, talented, meticulous, etc. If you ever need any work done, I would highly recommend his services.
Here is a before and a few after pictures of my Camaro:
Before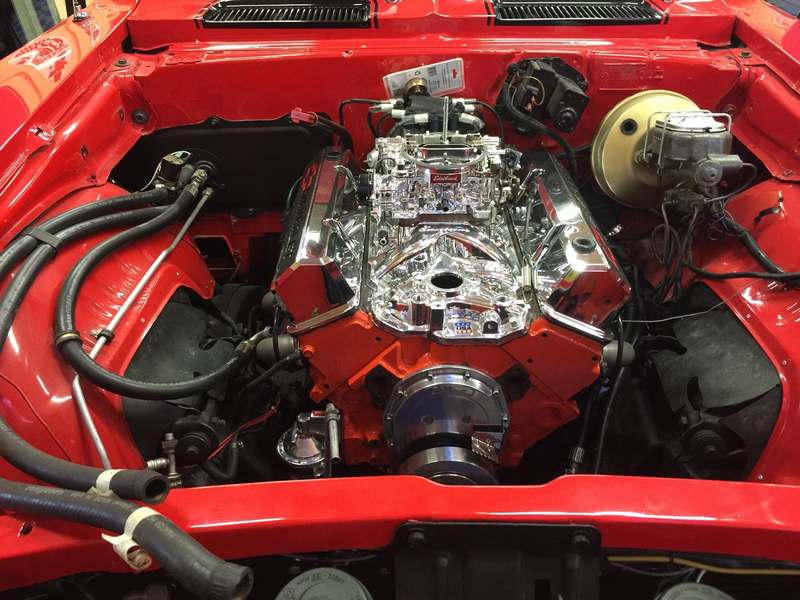 After