I'm sure most of you guys have been in the same boat... fun and projects have been put on a back burner while I work on "life" and such. For me, it's been buying a house. I'm on my third house that I've made offers on, etc... not even mentioning all the weekends burned looking at houses, evenings spent checking out homes on Zillow, then Google earth to check the neighborhood... ugh. If everything works out, I'll be closing on this house July 31st.
The 55 has suffered some neglect, but I figured out my vacation is fast approaching and my car is not ready yet! I plan to drive my 55 from Phoenix to Yellowstone the first day or two of August and stay in the area for 10 days. The 39th annual Yellowstone Rod Run is the first weekend of August and that's where I plan to be. What could be better than hot rods and Yellowstone? They say they expect 500-700 cars there.
My original rear end isn't up for the task of handling the new motor and five speed. I called John's 9 inch Factory and ordered wayyyyy more rear end than I need. This will be the last rear end this car will ever need.
I got lazy/cheap and went with drum brakes. I just don't have the time to start changing my prop valves and such on the brakes to accomodate discs. The proportioning valve is mounted down on the frame and the thought of messing with that turned my stomach.
John's 9 inch Factory are good folks. I got to talk to John himself! He has a couple of trifives so he knows all the details about getting the rear to fit. Lynn helped me get the order in, I called three separate times asking questions about stuff. She was very good to deal with.
I opted for the "round back" rear end housing. It's more of a retro look and it more closely matches the original rear end too. It's about an inch narrower on each side, this combined with custom steel wheels should help with tire changes. I probably should have saved a few bucks and went with the nodular iron Superlight case that is rated up to 600 hp. Instead I opted for the big one that the Comp and Super Comp cars use. Now I can drop the clutch as hard as I want.
I had planned on powder coating the housing but I might be welding some stuff to the housing later. I'd like to run a leaf-link suspension as spec'd here:
http://www.jalopyjournal.com/forum/showthread.php?t=293268&page=2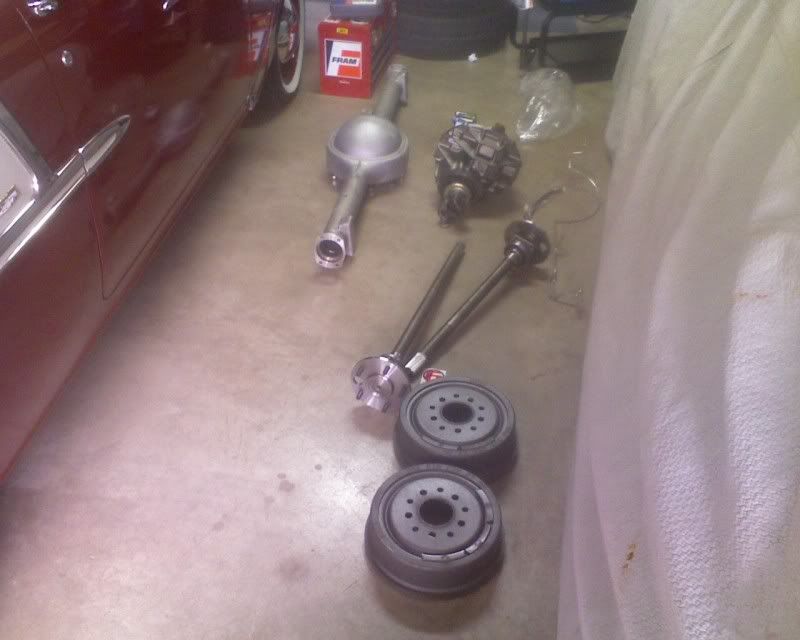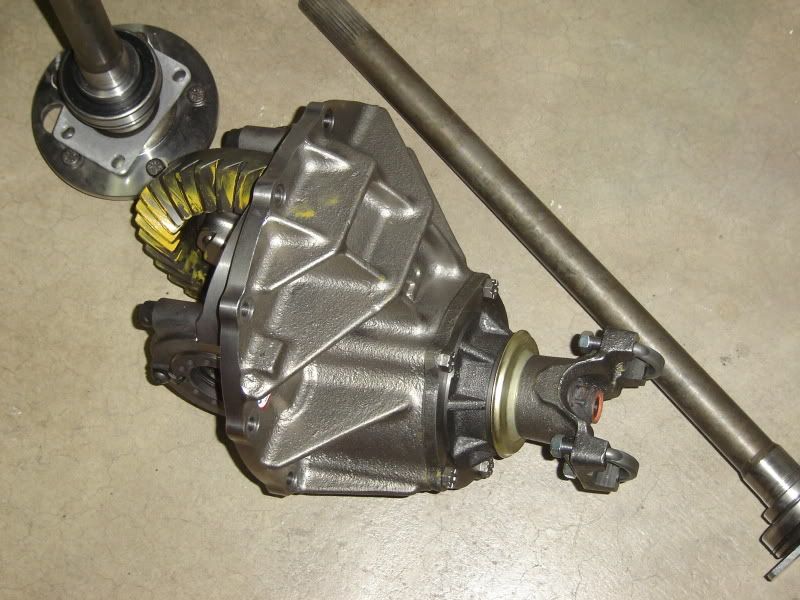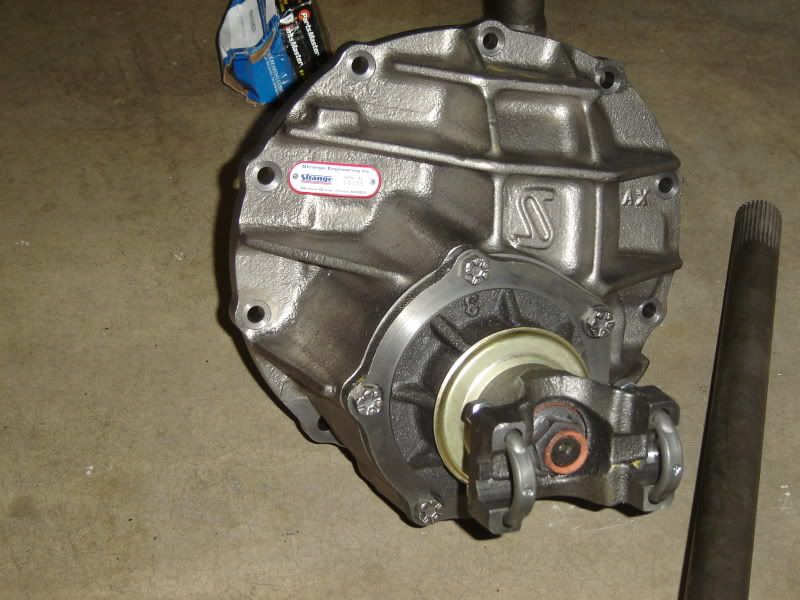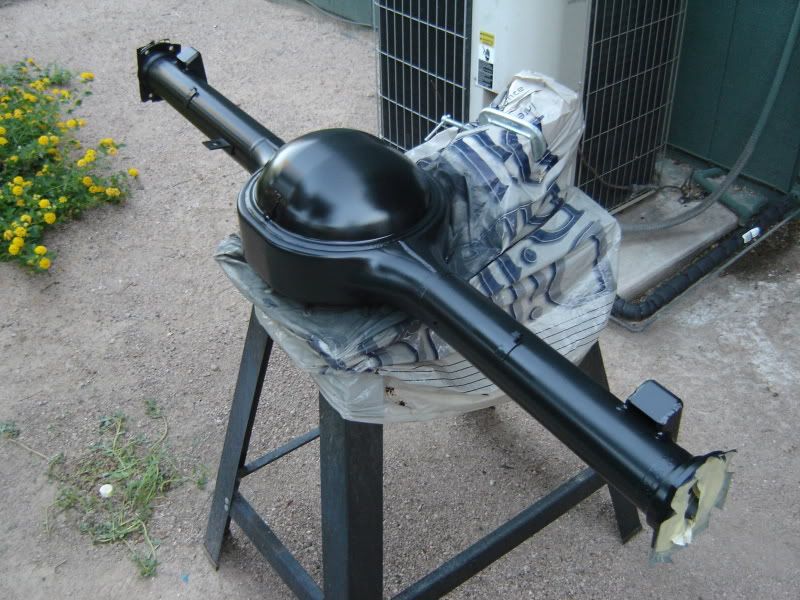 Oh yeah... and I got another new toy I haven't had time enough to play with either. It's been years since I have used a welder and I've wanted one ever since then. So, here it is- It's a Miller 211 and works with 110v or 220v. It seems fantastic but I've run less than 10 inches of welding with it.